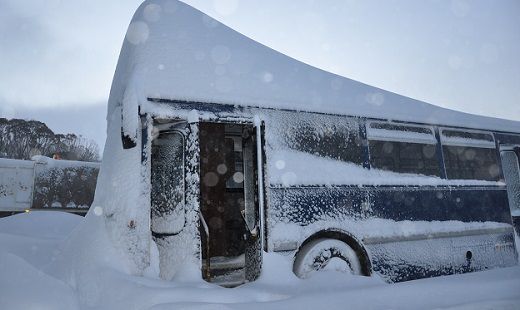 Australian ski areas - which started their season badly on June 7th with almost no snow following a record warm May, are celebrating snowfalls of up to almost five feet (1.4m in fact) during the last four days.
The snow has now stopped leaving resorts well-covered ahead of the weekend and the country's school holiday period.
"We expect to have over 40 lifts operating for the weekend across the four resorts areas of Perisher, Smiggin Holes, Blue Cow and Guthega," said Samantha Hales, Communications and Media Manager at Australia's biggest resort which now has a 102.1 cm base,
"There is a lot of work to do to get the resort open after a big storm as we need to get out there and groom out the wind drift, build lift tracks and ensure the resorts is safe for guests."
Meanwhile at Mt Hotham called the snowfall 'Snowmageddon 1.0' and are expecting 'Snowmageddon 2.0' to follow bon later this weekend.
"Snowmageddon 1.0 started last Monday and brought the snowfall we have all been waiting for.
Within 3 days we had over 70cm of snow
, got 6 lifts going and are looking forward to the best school holiday skiing and riding in years. Another front is coming in on Saturday and we will be hitting the 1-meter mark by Saturday night/Sunday morning," said a statement from the resort, which currently has seven lifts running.