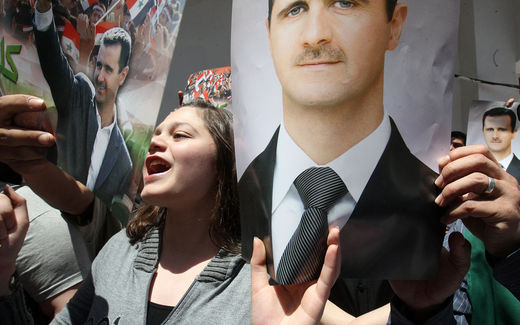 Bashar Assad has won a landslide victory in the Syrian presidential poll with 88.7 percent of the vote. This will secure him a third seven-year term in office amidst a bloody civil war, which stemmed from protests against his rule.
"I declare the victory of Dr Bashar Hafez Assad as president of the Syrian Arab Republic with an absolute majority of the votes cast in the election," parliament speaker Mohammad Laham said in a televised address from his office in the Syrian parliament.
A total of 10.2 million people voted for Assad. The voter turnout stood at 73.42 percent. No violations have been reported, Syria's Higher Judicial Committee for Elections said as quoted by SANA news agency.
Syrian officials said the result was a vindication of Assad's three-year campaign against those fighting to get rid of him.
This was the first multi-candidate presidential election in Syria for almost 50 years. The other two candidates for the top post were Hassan Abdullah Nouri, from the National Initiative for Administration and Change in Syria, and Maher Abd Al-Hafiz Hajjar, formerly from the People's Will Party.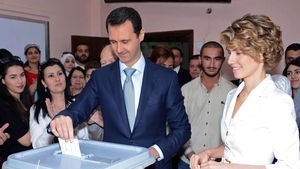 Despite the high turnout figures,
residents of some areas in the country's north and east were obstructed from voting by rebel forces.
The conflict in Syria has already killed 160,000 people and created nearly 3 million refugees, as well as displacing more people inside Syria.
But while opposition groups inside Syria and most countries in the West have denounced the election as a sham, many Syrians are supporting President Assad and see him as the only option to return stability to the country.
"This is our duty, we can't allow people from outside the country to decide for us. Our duty is to vote - or order to protect our country," Usam Hammami, a resident in the capital Damascus, told RT's Maria Finoshina.
Russia and Iran both supported the election and Assad himself has said that it is part of his efforts to meet the opposition's demands.