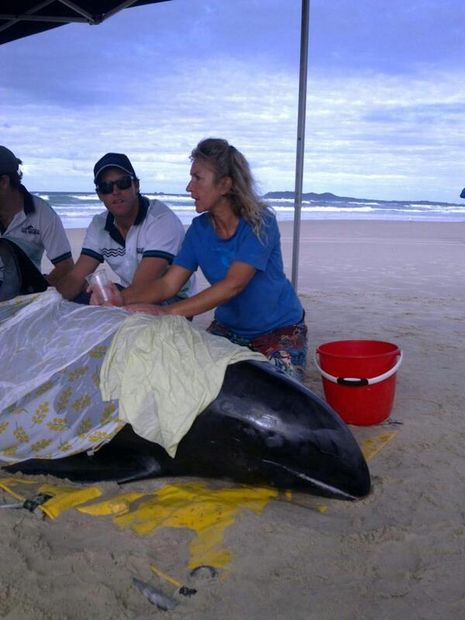 Police and National Parks and Wildlife rangers attended the rescue of a melon headed whale on the beach south of Brunswick Heads yesterday morning.
The rare coastal whale, more akin to a large dolphin, was found about 5.30am, 5km south of Brunswick Heads and was released back into deep water by local police.
However, the marine mammal returned to shore soon after and beached itself again.
A team of carers from National Parks and Wildlife, Ballina Seabird Rescue and Orrca Inc helped Seaworld veterinarians prepare the whale for transport in a special trailer to the Gold Coast aquarium.
There the animal will undergo blood tests and treatment before being released back into the wild.
Ballina Seabird Rescue spokesman Keith Williams, alias Capt Turtle, explained that the whale's sickness was not unlike Parvovirus in dogs.
He said the whale would not end up as an amusement for Seaworld visitors.