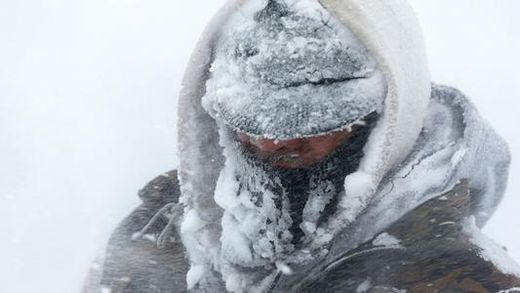 Prince was wrong. It's not "Sometimes It Snows In April." It's "
Always
It Snows In April."
OK, it only seems that way after the brutal winter we had this year, and the extended winter we had last year. But many Minnesotans are understandably at the breaking point with the news that a spring snowstorm is expected to dump possibly more than a foot of snow in many parts of the state.
The National Weather Service has issued winter storm warnings for most of the state, including the Twin Cities. The warning is in effect from Thursday afternoon until Friday night.
WCCO director of meteorology Mike Augustyniak says that the storm should begin with a wintry mix in the Twin Cities. Then it will eventually begin to turn over into heavy, wet snow late Thursday into Friday morning. The period of accumulating snow could last up to 12 hours, Augustyniak said.
The further southeast of the Twin Cities you are, the more likely it is you'll see the precipitation in the form of rain or freezing drizzle. A line stretching from west central Minnesota up through much of the eastern border between Duluth and the Twin Cities could get from 10 to 16 inches of snow, Augustyniak said. That area includes St. Cloud.
Totals closer to the downtowns of Minneapolis and St. Paul could be closer to 6 to 10 inches.
Also, strong winds will begin to whip up starting very early Friday, which will make for difficult travel conditions.
If the storm fulfills its potential and delivers more than 10 inches of snow, that would mark the Twin Cities' largest April snowstorm since 1983, when 13.6 inches fell at Minneapolis-St. Paul International Airport.
CBS video coverage
here
.