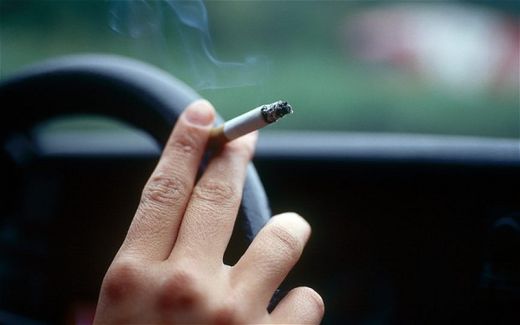 Around 700 doctors, nurses and other health experts have called on the Government to ban smoking in cars carrying children ahead of a Commons vote on Monday.
In a letter to the British Medical Journal, respiratory experts said second-hand smoke was a "major cause of ill health in children", damaging the lungs, causing sudden infant death and leading to thousands of hospital trips a year.
They claimed those objecting to a change in the law assumed there was a "right to force children to breathe tobacco smoke". Objectors "seem to value this more highly than the children's right to breathe clean air", they added.

Comment: Good luck with that. Open your car window in any city and you'll breathe in much worse than cigarette smoke. Once again so-called "experts" show a profound lack of critical thinking as they push their agenda further and further.


The letter comes as a minister announced there would be a Commons vote on the issue on Monday. Robert Goodwill, the transport minister, told MPs he would vote in favour of a ban, having been forced to sit in the back of a car as a child while his father smoked.
Smoking lobbyists hit back. Simon Clark, the director of Forest, said: "Smoking in cars with children is inconsiderate but there is a line the state shouldn't cross when it comes to dictating how people behave in private places.
"Very few adults smoke in a car with children these days. Government should take encouragement from that and focus on education not legislation."
"We urge MPs to reject this unnecessary intrusion into people's private lives and trust parents to make the right decision for their children without the need for heavy-handed state intervention."