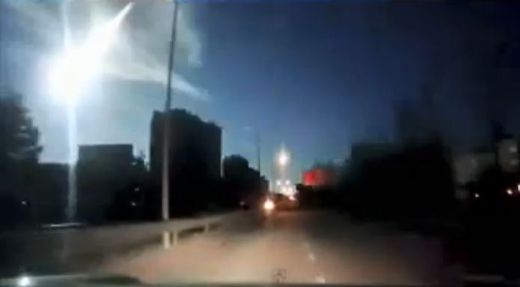 At 3:50am, a meteor is seen streaking across the night sky. The meteor broke up in the atmosphere.
A meteorite lights up the sky near Mount Castel, as bright as day, if only for a second.
A second piece of footage has surfaced, albeit with a wrong date, captured at Simferopol, Ukraine.