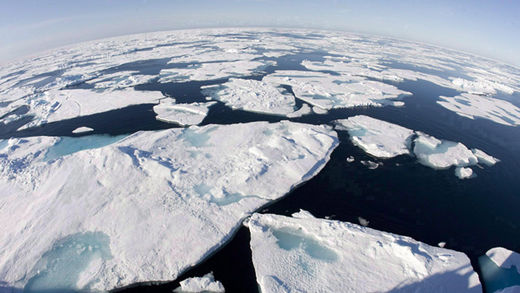 Several communities must wait a few more days for fuel resupplies. Ice buildup in the Amundsen Gulf is responsible for barge delays that have many Northern coastal communities running short on supplies.
Normally, a supply barge arrives in the area in early summer to replenish stocks of fuel and other necessities in those communities. But this year, that trip is being held up by ice. As much as 30 to 40 per cent of the Arctic Ocean remains covered in ice.
"We have not seen ice with this type of coverage in quite a few years and I really don't know how far back we might've seen it,"
says Bill Smith, a spokesman with Northern Transportation Company Ltd., which services the communities.
"It's the opposite of what we've been seeing for the last few years where, generally, ice conditions have been improving from a transportation perspective."
"This year, ice has been a big negative factor for us in attempting to move from the [Tuktoyaktuk] area east through the Amundsen Gulf and into the Coronation Gulf," he said.
As a result, the communities of Sachs Harbour and Ulukhaktok will have to wait another few days before their supplies get replenished.
The barge will be leaving Tuktoyaktuk either late Tuesday or first thing Wednesday morning, and the trip to Sachs Harbour normally takes about two days.
It's carrying fuel and more than a hundred tonnes of dry cargo. Once it unloads in Sachs, it will move on to Ulukhaktok.
Anyone wanting updates on the barge's progress can log on to
ntcl.com
and follow along.