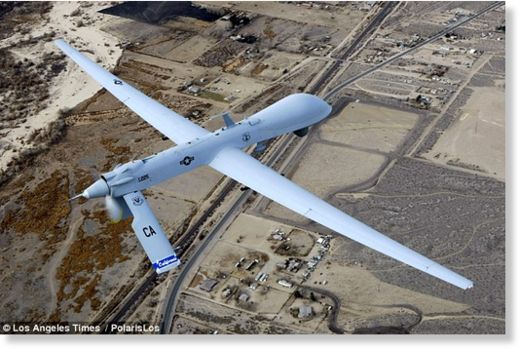 The White House today defended the use of targeted drone strikes against U.S. citizens abroad suspected of high-level terrorist activity, but declined to detail the criteria for ordering such an attack.
"Sometimes we use remotely piloted aircraft to conduct targeted strikes against specific al Qaeda terrorists in order to prevent attacks on the United States and to save American lives," White House Press Secretary Jay Carney told reporters.
"We conduct those strikes because they are necessary to mitigate ongoing actual threats, to stop plots, to prevent future attacks and, again, save American lives. These strikes are legal, they are ethical, and they are wise," he said.
Administration lawyers found it is lawful to kill an American citizen if a "high-level" government official believes the target is an operational leader of al Qaeda who poses "an imminent threat of violent attack against the United States" and if capture is infeasible, according to a newly disclosed Justice Department document.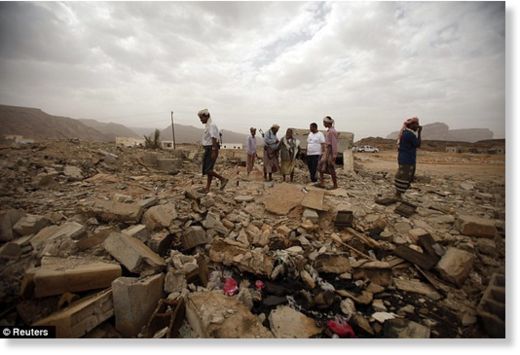 The
16-page white paper
, first obtained by NBC News, finds there "exists no appropriate judicial forum to evaluate these constitutional considerations" and that the administration does not need to present evidence to a court before or after ordering such an attack.
"The condition that an operational leader present an 'imminent' threat of violent attack against the United States does not require the United States to have clear evidence that a specific attack on U.S. persons and interests will take place in the immediate future," the document reads.
Carney repeatedly declined to discuss the details of the white paper.
"I would point you to the ample judicial precedent for the idea that someone who takes up arms against the United States in a war against the United States is an enemy and therefore could be targeted accordingly," he told ABC News' Jon Karl.
"[The president] takes his responsibility as commander in chief to protect the United States and its citizens very seriously. He takes the absolute necessity to conduct our war against al Qaeda and its affiliates in a way that's consistent with the Constitution and our laws very seriously," he said.
The white paper is believed to be a summary of the
reported classified memo
that outlined the legal justification for the drone attack that killed American-born radical cleric Anwar al-Awlaki in September 2011.
The American Civil Liberties Union has called the newly discovered document "profoundly disturbing."
"It's hard to believe that it was produced in a democracy built on a system of checks and balances. It summarizes in cold legal terms a stunning overreach of executive authority - the claimed power to declare Americans a threat and kill them far from a recognized battlefield and without any judicial involvement before or after the fact," ACLU National Security Project director Hina Shamsi said in a written statement.
The Obama administration has carried out more than 300 CIA drown strikes in Pakistan, far more than his predecessor, President George W. Bush, according to the Bureau of Investigative Journalism.
Pressure is building from Capitol Hill for the White House to outline its legal authority to kill American citizens in counterterrorism operations.
"It is vitally important... for Congress and the American public to have a full understanding of how the executive branch interprets the limits and boundaries of this authority," a group of eleven bipartisan Senators wrote in a letter to the president Monday, "so that Congress and the public can decide whether this authority has been properly defined, and whether the President's power to deliberately kill American citizens is subject to appropriate limitations and safeguards."