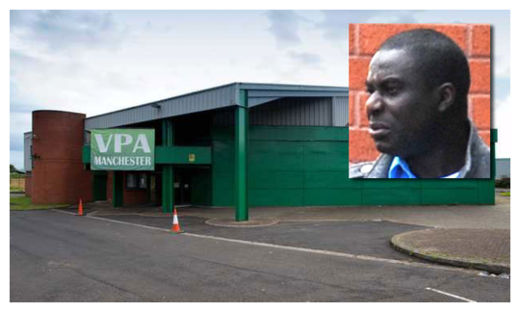 A church has been slammed for 'exploiting' the vulnerable by selling blackcurrant squash and olive oil which it claims can cure cancer.
The Victorious Pentecostal Assembly sells the blackcurrant drink along with supermarket olive oil, claiming once they are blessed by a pastor they can cure serious illnesses including cancer, HIV and diabetes.
An M.E.N. investigation found that within 15 minutes of entering the VPA's church on Hyde Road, Gorton, we were offered a one litre bottle of the drink and a 500ml bottle of supermarket olive oil for £14.
We were told that if a terminally ill family member drank a mixture of the squash and the olive oil once a day after it was blessed by a pastor the cancer would be cured. A church leader who identified himself as 'Pastor Mbenga' also claimed to have previously cured diabetes and a brain tumour using the blackcurrant juice and oil.
He said the mixture would 'do what no man can do' through divine intervention and guaranteed the cancer would be cured.
The products retail in several supermarkets for less than £6. Any advertisement, including verbal claims, promoting products as treatments or cures for cancer is illegal under the Cancer Act 1939.
Trading standards officers have pledged to examine the evidence raised during our probe and may launch a full investigation.
Cancer experts have criticised the practice as targeting the greatest fears of cancer sufferers and potentially encouraging them to stop proper medical treatment.
Martin Ledwick, head information nurse at Cancer Research UK said people should be wary of 'miracle cures' and consult the advice of medical professionals.
He said: "It is shocking that anyone could exploit people with cancer in this way.
"We would encourage anyone affected by cancer to be cautious of any alternative therapies, especially those that claim to be 'miracle cures'.
"If a therapist encourages them to use an alternative treatment instead of conventional medicine prescribed by a qualified doctor we would also advise caution."
Dr Michelle Harvie, research dietician at the Genesis Cancer Prevention Centre at University Hospital South Manchester Trust, urged patients to always seek the advice of medical professionals.
She said: "When people are suffering from cancer they are often desperate and will seek out alternative or a miraculous cure when it is often the more mundane treatments will do them the most good.
"The problem is none of this is based on any real evidence but sufferers are often being told what they want to hear rather than what is medical fact.
"The sad fact is when someone is suffering from cancer they can often be at their most vulnerable and they want to do something to take control but it is really important they adhere to treatments planned by their doctors and lead a healthy lifestyle."
The church, on Hyde Road, opened last year and is the first northern base of the VPA, which has three other churches in Hackney, Luton and Barking.
The organisation has previously been fined by Ofcom for making similar claims on its television channel.
Believe TV,
which is available on Sky and via the internet, has
twice been blasted by the regulator
for running promotional campaigns with testimonies from people claiming to have been cured of HIV, cancer and infertility.
The broadcasts feature the church's founder Pastor Alex Omokudu, who lives in a £1.8m mansion in Hornchurch, Greater London, claiming, 'doctors do not have the answer - we have got the answer. We have got the answer to healing'.