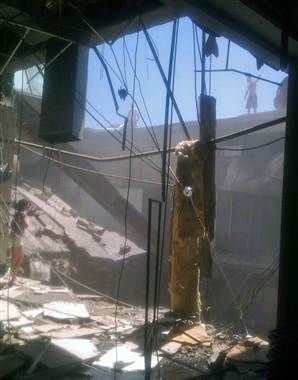 At least four people were injured when the roof of a shopping mall in Ontario, Canada, collapsed Saturday afternoon, officials said.
The roof was used for parking at the two-story Algo Centre Mall in Elliot Lake, about 335 miles northwest of Toronto. CBC News quoted a witness as saying cars had plunged through the roof.
"You can see the roof with the cars hanging inside," Joe Drazil, identified as a Zellers employee at the mall, told the CBC.
Mayor Rick Hamilton told CBC that four people were taken to the hospital. A fire official reached by Reuters said emergency workers were still searching for possible victims.
Mall manager Rhonda Bear told CBC News that repairs had been done to the roof over the last year, but not "any huge structural repairs" to the part that collapsed. She also told CBC that the mall owners, Toronto-based Eastwood Mall Inc., ordered a structural study a month ago that she said turned up nothing.
But the CBC said the Elliot Lake Standard newspaper has reported that the mall had had roof leaks for years.
This article includes reporting by Reuters.