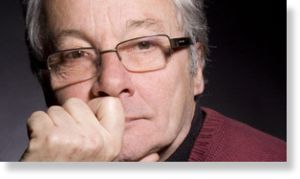 Quetta, Pakistan - The beheaded body of a kidnapped British doctor working for the International Committee of the Red Cross was found by the roadside on Sunday in the southwestern Pakistan city of Quetta, police and Red Cross officials said.
Khalil Rasjed Dale, 60, was abducted by suspected militants on January 5 while on his way home from work.
"The ICRC condemns in the strongest possible terms this barbaric act," ICRC Director-General Yves Daccord said in a statement. "All of us at the ICRC and at the British Red Cross share the grief and outrage of Khalil's family and friends."
Police discovered Dale wrapped in plastic near a western bypass road in the capital of southwestern Baluchistan province where Baluch separatist militants are fighting a protracted insurgency for more autonomy.
His name was written on the white plastic bag with black marker.
"A sharp knife was used to sever his head from the body," said Safdar Hussain, the first doctor to examine the body. "He was killed about 12 hours ago."
Dale had worked for the ICRC and the British Red Cross in Somalia, Afghanistan and Iraq before coming to Pakistan. He had been managing a health programme for Baluchistan for almost a year when he was abducted, the ICRC statement said.
"We are devastated," Daccord said. "Khalil was a trusted and very experienced Red Cross staff member who significantly contributed to the humanitarian cause."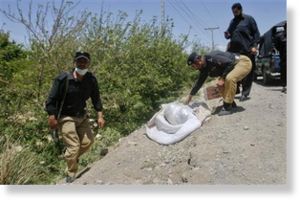 British Foreign Secretary William Hague condemned the killing.
"This was a senseless and cruel act, targeting someone whose role was to help the people of Pakistan, and causing immeasurable pain to those who knew Mr Dale," Hague said in the statement.
The Pakistani foreign office promised to hold the killers accountable.
"The Government of Pakistan condemns this barbaric act in the strongest terms and is determined to bring the perpetrators of this heinous crime to justice," a statement from the Foreign Office said.
"Pakistan is committed to combat terrorism and the death of Mr. Dale has only strengthened our resolve to eliminate this scourge."
Dale is the third Westerner killed in such a fashion in Pakistan. The others include
Wall Street Journal
reporter Daniel Pearl in 2002 and Piotr Stanczak, a Polish geologist, in 2009.
A senior police officer said the Pakistan Taliban had claimed responsibility for the killing, saying a ransom had not been paid.
The Pakistan Taliban have been fighting a bloody insurgency against the Pakistani state since its formation in 2007. It is close to al Qaeda and it claimed credit for a failed car bomb attempt in New York's Times Square in May 2010.
Pro-Taliban militants are also active in Baluchistan, which shares borders with Afghanistan and Iran.
In March, a Swiss couple that had been abducted in Baluchistan showed up at an army checkpoint after eight months of captivity. Militants said a ransom had been paid, but this wad never confirmed.
Four health workers, including two doctors, were kidnapped by militants the week before Dale's disappearance from the Pishin area of Baluchistan, near Quetta. They were freed after a shootout between police and their kidnappers.
And in August 2011, American aid worker Warren Weinstein was kidnapped from his home in Lahore. Al Qaeda later claimed responsibility for the abduction.