A Rochdale man is denying having sex with an underage girl and attacked his accuser for holding a grudge against him.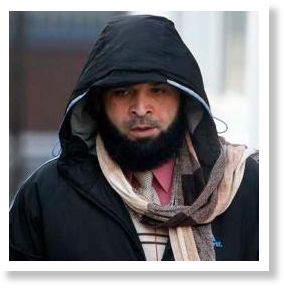 Abdul Rauf, 43, a father-of-five, is on trial with ten other men at Liverpool Crown Court charged with conspiring to engage children in sexual activity and being part of a child exploitation ring.
Rauf repeatedly dismissed accusations of having sex up to 30 times with a girl, who is one of five alleged victims between 13 and 15 who were given alcohol, food and money in return for sex.
The victim said she had sex with Rauf '10, 20, 30, times', the court heard. Rauf told the court: "No, no. That's not true. I never had sex with her."
Giving evidence on Tuesday, he told the jury he arrived in Rochdale from Pakistan in 1993 and began working as a religious studies teacher at a mosque.
After he married and his family grew, he started working as a factory worker and takeaway delivery driver and while working as a taxi driver, he came into contact with the girls, he said.
Rauf called the girl 'naughty' and said she started racially abusing him after he told her not to smoke when she was a passenger in his taxi.
Rauf broke down while describing the events and cried: "I tried to stop her smoking because it is against the law. A taxi is a workplace and I would get fined £1,000. She said 'F*** you and f*** your law'. She swore at me, saying 'you're Bin Laden' and a 'f****** Paki'."
Rauf admitted having sex with another girl, who is not a victim in this case, in the back of his car but only after she told him she was an adult.
The five victims are said to have been 'shared' by Rauf, Kabeer Hassan, Abdul Aziz, Mohammed Sajid, Adil Khan, Abdul Qayyum, Mohammed Amin, Qamar Shahzad, Liaquat Shah, Hamid Safi and a 59-year-old man who cannot be named for legal reasons.
All have denied conspiracy to engage in sexual activity with children under the age of 16 and are all from the Rochdale and Oldham areas of Greater Manchester.