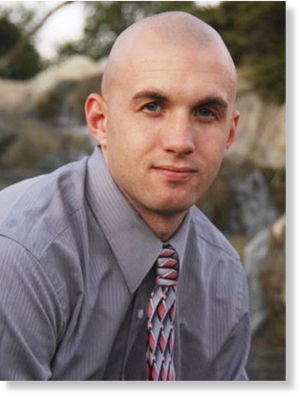 The case of a Marine who is facing discharge for posting disparaging comments about President Obama on Facebook has renewed a debate about free speech rights for members of the military.
A review board on Thursday recommended that Marine Sgt. Gary Stein be discharged for comments on his "Armed Forces Tea Party" site, where he called Obama "the domestic enemy," superimposed his face on a
Jackass
movie poster and said he would not follow some orders from Obama.
Service members are banned from engaging in political speech or activities while representing the military.
Stein and his lawyers argue he was acting as a private citizen when posting on the Facebook page, and say the Marine Corps are violating his First Amendment rights by prosecuting him for his comments.
Stein has an ally on Capitol Hill in Rep. Duncan Hunter (R-Calif.), a Marine reservist who sent a letter to the Marines Tuesday urging them to drop the case against Stein.
Hunter received a response Friday from Marines Maj. Gen. Vaughan Ary, staff judge advocate to Marine Commandant Gen. James Amos, according to Hunter's spokesman.
Ary wrote that his staff would contact the Defense Department's Office of Legal Policy to recommend an update of the Pentagon directive on service members' political activity.
"If there is anything good to come out of this, it's the fact that the Marines realize the guidelines need to be updated," Hunter spokesman Joe Kasper said in an e-mail. "It's just too bad it took all of this to get there."
Lawrence Korb, a Navy veteran, former assistant secretary of Defense and a senior fellow at the left-leaning Center for American Progress, said service members complaining about the government is nothing new.
But now, thanks to social media sites such as Facebook and Twitter, those grumblings are often broadcast for the world to see.
"We're in a new world, and the military has to adapt to it," Korb said. "Previously if you said something like that, people would just tell you to shut up."
Korb said n

ew military recruits - many of whom view social media as second nature - need to understand that members of the military give up some rights, including free speech, in the service of their country.

"As part of the people coming into the service, we have to make it clear that this social media is out there and therefore you have to be held accountable - it's just as if you wrote an op-ed," Korb said. "They need to explain to these people, now that you're in the military, you can't use [social networks] the way you used to."
Stein has indicated he is not giving up his fight.
Lawyers from the American Civil Liberties Union in San Diego and the conservative U.S. Justice Foundation have taken up his case, and Stein filed a lawsuit in federal court this week to try and stop his discharge proceedings. A federal judge ruled the hearing could proceed.
The larger lawsuit still stands, however, and ACLU San Diego legal director David Loy said Stein could move ahead with the challenge even if he's booted from the Marines.
"The military is not immune or exempt from the First Amendment," Loy said. "We know the First Amendment standards are different in the military, but nonetheless we still think all service members have the right to engage in core political speech as long as it's clear they're not doing so on behalf of the government or the military."
Stein wrote on his Facebook page Friday: "On to the next fight."
The review board recommended that Stein receive an "other than honorable" discharge, which would include a loss of benefits and reduction in rank.
The board's recommendation is given to the commanding general at Marine Corps Recruit Depot San Diego, where Stein is based, who will make the final decision.
Stein is accused of violating Defense Department directives on political speech for members of the military and disrupting order and discipline.
At his hearing Thursday, military prosecutors said Stein's posts on his Armed Forces Tea Party Facebook page and a network for military meteorologists justified his dismissal. Stein called Obama a "domestic enemy" and said he would not follow orders from the president, though he later clarified that he was talking about not following unlawful orders.
"This is what he's putting out to the public, and he's a sergeant of the Marines, on active duty," said Capt. John Torresala, according to the
Los Angeles Times
. "How can this not be prejudicial to good order and discipline?"
But Stein and his attorneys argue that he should not be punished under the military directive for political speech, and his lawsuit says it is vague, overbroad and "unconstitutionally restricts core political speech."
One of the issues in the case is whether Stein is acting as a representative of the Marines on his Facebook page, or if he's a private citizen.
While Stein's Armed Forces Tea Party page clearly includes a military presence, Stein added a disclaimer on his page after it was first flagged by his superiors in 2010, which says: "We do not represent, and are in no way affiliated with the military, or United States Armed Forces."
That may not be enough for the Marines to drop their discharge proceedings, but Hunter says the case shows that the military's rules on speech need to be modernized.
Hunter, who wrote that Stein should not be discharged for an opinion shared by the majority of Marines, said that Stein was acting as a private citizen "in a forum that encourages civil interaction between family, friends and acquaintances."
"He did not appear to be representing the Marines Corps," Hunter said in his letter to the Marines, "or creating the illusion that he was speaking in some official capacity."