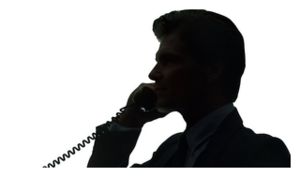 A new wave of highly sophisticated superannuation investment scams has conned more than 2400 Australians out of $113 million in just one year.
Authorities have warned the growing threat - in which hi-tech fraudsters are convincing people on the verge of retirement to invest their savings - is unprecedented in its professional nature.
Individual losses have ranged from $35,000 to more than $4 million, with some victims losing all their retirement funds.
The scammers pose as legitimate investment companies, setting up call centres, professional websites and business structures.
The Australian Crime Commission has formed a national joint agency taskforce to target the scams after they were uncovered in South Australia last April.
SA Police identified five SA victims and notified the ACC, which says the sophisticated structures are able to trick even the most experienced of investors.
"In many cases, victims of these investment scams have a high financial awareness, are well educated and have invested before," the ACC said in a statement.
"Many of the victims identified by law enforcement have either accessible savings or the potential to draw upon equity in their current assets.
"Generally, victims are found to be male and over 50 years, however all Australians should be aware of the fraudulent schemes."
Since the taskforce was established last year, the ACC
has uncovered 2430 victims, 800 companies and 51 super funds
across the country affected by the scams, with an average loss of $131,000.
However, authorities suspect the number of victims is far greater due to many being too embarrassed to admit they have been duped.
ACC spokeswoman Ms Karen Harfield said organised crime groups were "aggressively" targeting superannuation retirement savings.
"Most people do not know until the police tell them they're victims," Ms Harfield said.
"Organised criminal networks are taking advantage of new technologies to expand their reach, commit crimes from a distance, create the appearance of legitimacy and exploit a lack of clear jurisdictional authority.
"(Cyber crime) provides a safe environment for organised criminals to make connections."