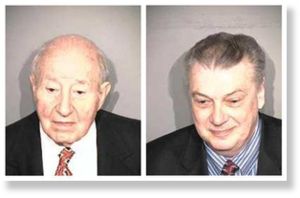 The billionaire owner of the Ambassador Bridge, the busiest crossing between the United States and Canada, was released after one night from the jail where a judge ordered him held for failing to complete a road construction project.
Manuel "Matty" Moroun, 84, who controls the Detroit International Bridge Co, and company President Dan Stamper were ordered jailed on Thursday by a Wayne County judge until they complied with his order in February 2010 to complete the project or until they no longer have the power to do so.
The Michigan Court of Appeals on Friday ordered both men freed while they appealed the contempt ruling by Wayne County Judge Prentis Edwards. The court scheduled oral arguments in the appeal on February 2.
"All other aspects of the order are not stayed during the pendency of this appeal," the appeals court ruled.
Representatives of the bridge company said they had no comment on the appeals court ruling.
The Ambassador Bridge provides the main access for trucks between Detroit and Windsor, Canada, linking auto parts and assembly plants on both sides of the border.
The project agreed to by Moroun's company and Michigan was intended to link the bridge with Interstates 75 and 96 directly.
Instead, the company's construction of the project left heavy vehicle traffic on neighborhood streets.