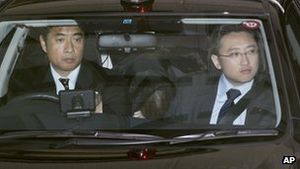 A former member of Japan's Aum Shinrikyo cult has turned himself in to police after nearly 17 years on the run, one of three remaining fugitives.
Japanese police said Makoto Hirata gave himself up at a police station in Tokyo just before midnight on New Year's Eve.
He had been in hiding since the cult's sarin gas attack on the Tokyo subway in 1995, which killed 13 people.
He was immediately arrested on suspicion of conspiring to kidnap the brother of a follower of the cult.
The man he is accused of abducting died after being given an injection at Aum's main commune at the foot of Mount Fuji, officials said.
Only two other members of the cult are still being sought by police. They went on the run after the gas attack in Tokyo, which injured 6,000 people.
Nearly 200 Aum Shinrikyo members have been convicted of that attack and other crimes.
Thirteen are awaiting execution, after judges in November upheld the death sentence against the final member of the cult to be charged over the 1995 attack.
Reinvented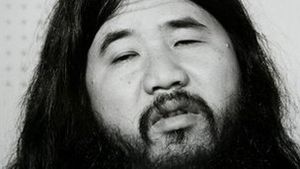 Aum Shinrikyo began as a spiritual group mixing Hindu and Buddhist beliefs, but developed into a paranoid doomsday cult obsessed with Armageddon.
Former yoga teacher Shoko Asahara started the group in the mid-1980s, and later claimed to have reached enlightenment after a trip to India.
By the time of the Tokyo attack, the group was reputed to have thousands of members, including rich and powerful members of Japanese society.
But Asahara became obsessed with the idea that World War III was about to break out, and began ordering attacks on people he regarded as enemies.
Some 189 Aum cultists have been put on trial over the various attacks carried out by the cult, and 13 sentenced to death, including Asahara. None of the sentences has been carried out.
Aum Shinrikyo reinvented itself as the Aleph group, which continues to operate as a spiritual group.