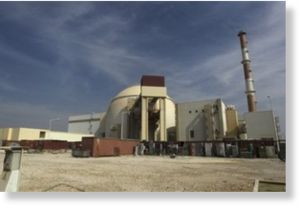 The United States or other countries should not launch a military strike against Iran over its nuclear program based on "Mossad's lies," a US journalist says.
"No one should allow Israel or anyone else to go to war on account of flagrant deception such as the Mossad has offered," Richard Silverstein wrote in an article.
He said the International Atomic Energy Agency (IAEA) made a mistake by relying on evidence provided by the Israeli spy agency in compiling the report on Iran.
Silverstein said that the UN report claims a number of foreign scientists helped Iran in making nuclear weapons.
The report claims, a Ukrainian (not Russian) nuclear scientist, Vyacheslav Danilenko, is one the scientists employed for five years by the Iranians to work on refining their nuclear designs, Silverstein said.
The American journalist says Danilenko is not a nuclear scientist but a leading expert in producing industrial (nano) diamonds using sophisticated explosives technology.
He also explained that the reason why intelligence agencies may have thought Danilenko was a nuclear scientist is that he trained at a Russian institute which also does research on nuclear warheads.
Danilenko himself has denied the allegation and told the Russian newspaper
Kommersant
"I am not a nuclear scientist."
Silverstein went on to write that it is possible for Danilenko to have helped the Iranians with his own professional expertise because the country has a budding nanotechnology focus which includes an interest in nanodiamonds. He added that this would explain why Danilenko was in Iran.
The journalist said that Mossad's past record in providing evidence to the international community and its countless mistakes make it clear that it is not a reliable source for the UN atomic agency to use in its report on Iran.
In its latest report, the IAEA has accused Iran of conducting activities related to developing nuclear weapons before 2003 and said that these activities "may still be ongoing."
Iran, however, rejected the report as "unbalanced, unprofessional and prepared with political motivation and under political pressure mostly by the United States."