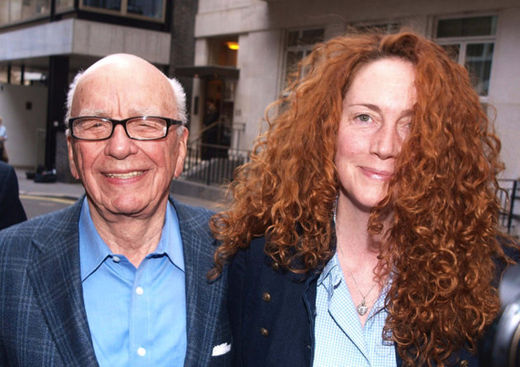 When a special committee of the British Parliament questioned Rupert Murdoch, James Murdoch and Rebekah Brooks about
phone hacking
at the News International tabloid
News of the World
, the executives for the global parent company News Corp. refused to disclose any specifics about the severance package they extended to Brooks, the former News International chief, after she stepped down.
Now we know at least some of the details.
According to records obtained by the UK
Guardian
, Brooks received £1.7m (or roughly $2.72 million) in cash, use of an office in central London and "a chauffeur-driven limousine" for two years as part of her severance from the newspaper group.
As the paper noted, the decision to give Brooks such a nice parting gift amid scandal will no doubt be a question for James Murdoch later this week, when the News Corp. chief operating officer returns to face the select committee for more grilling in the phone hacking case.
"It is remarkably curious that such an generous package is given to Ms. Brooks when others have been cut loose," Tom Watson, Labour MP and a member of the select committee, said in a statement: "It is almost as if she hasn't really left the company. I am sure Mr. Murdoch will want to explain the decision to his shareholders."
James is slated to appear on Thursday.