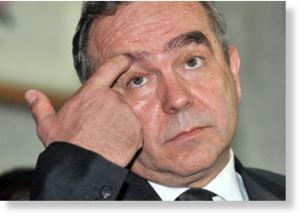 A South Korean court on Tuesday jailed a US soldier for 10 years for raping a teenager, Yonhap news agency reported, in a case which prompted an apology from a top US diplomat.
The private was sentenced for raping the 18-year-old multiple times in Dongducheon, which hosts the US Second Infantry Division base and is near the border with North Korea.
The US military handed him over to South Korean authorities.
Visiting Assistant Secretary of State Kurt Campbell last month offered an apology to the Korean people for "the tragic and inexcusable rape".
The US military also apologised and imposed a month-long late-night curfew on its troops in the country.
Crimes by the 28,500 US troops based in the South are a sensitive subject, even though many see their presence as necessary to deter a North Korean attack.
Major anti-American protests broke out after a US armoured vehicle killed two schoolgirls in a traffic accident in 2002.
Prosecutors at the court in the city of Uijeongbu north of Seoul had demanded a 15-year sentence for the soldier, who was not immediately identified.