There are no excuses that explain why nearly 20 people ignored a critically injured toddler and left her to die in China - but that hasn't stopped some of the passers-by from trying to dodge the blame.
The world united in grief yesterday as CCTV footage showed the horrific scenes as a two-year-old girl was twice run over in a narrow street and abandoned as she bled into the gutter.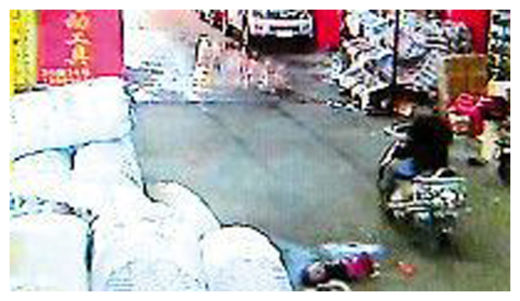 Pictures show 18 people callously passed by little YueYue, who is now fighting for her life in critical condition following the incident in Foshan city in China's Guandong province.
The Daily Mail
reports that both drivers who ran over YueYue have been arrested, with one allegedly calling the father to offer money and admit he tried to speed from the scene without being caught.
He was reportedly on the phone at the time - while two other men who walked right past her say it was too dark to see her lying in the street.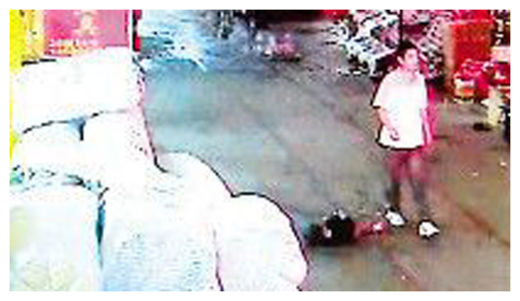 The story has led to widespread debate on morality and apathy in China, leaving the girl's father bewildered.
"What's up with people these days? They make so many excuses to turn a blind eye," he said.
"The society is so indifferent, so heartless.
"I don't have any thoughts now, I just hope my child will wake up and call me Dad again."
A woman eventually came to the youngster's aid, raising the alarm of the mother before YueYue was taken to a nearby hospital.