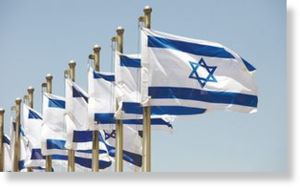 'NY Times': American-Israeli FBI employee gave tapped conversations to liberal Israeli blogger out of fears of Israeli attack on Iran.
A dual US-Israeli citizen working as an FBI translator was sentenced to 20 months in prison after he was caught passing on recorded conversations from FBI wiretaps of the Israeli embassy in Washington, the
New York Times
reported Monday. The report brings to light US efforts to spy on its allies.
The documents that were leaked included conversations with "US supporters of Israel and at least one member of Congress," the report said.
According to the
Times
, Shamai K. Liebowitz, a lawyer who was working as a Hebrew language translator for the FBI, passed on the sensitive information out of fears that Israel may have been planning an attack on Iran, and was aggressive in its influence of the US Congress and public opinion.
Liebowitz allegedly felt that an Israeli attack on Iran would be detrimental both to the US and Israel.
The US, the report continues, regularly listens in on embassies in the US, but spying on an ally as close as Israel is considered more sensitives.
The blogger, Richard Silverstein, was quiet about the case for the last two years since Liebowitz was charged in the US under the Espionage Act. He told the
Times
that he decided to go public about the case because he wished to defend Liebowitz motives, which he called noble.
Silverstein has since deleted the posts from his online blog, Tikkun Olam, a liberal blog dedicated to US-Israeli relations.