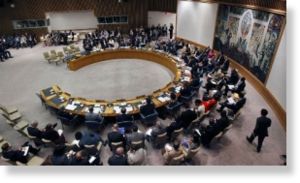 Foreign Minister says he hopes an upcoming summit of European Union foreign ministers will 'give Palestinians hope that a state could become reality.'
Spain hopes a meeting of European Union foreign ministers on Sept. 2 will bring progress toward the recognition of a Palestinian state, Minister of Foreign Affairs Trinidad Jimenez said.
"There's the feeling that now is the time to do something, to give the Palestinians the hope that a state could become reality," she said in an interview with
El Pais
newspaper published on Sunday.
"We have to give them some signal, because if we don't it could generate great frustration for the Palestinian people."
The meeting of EU foreign ministers in Sopot, Poland comes ahead of a United Nations General Assembly meeting later in September where President Mahmoud Abbas is seeking to upgrade the Palestinians' status, but is unlikely to emerge with full UN membership for his country.
More likely is an upgrade of the Palestinian territories to become a non-member state from its current status as an observer. That would not need Security Council approval and would elevate the Palestinians' UN status to equal that of the Vatican.
Source: Reuters