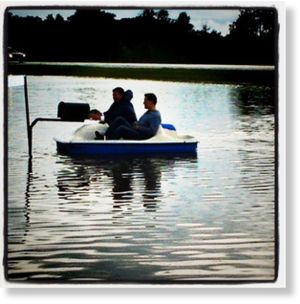 Friday morning's heavy rains left greater Minnesota wading in flood waters; almost seven inches of rain fell, according to the Douglas County Sheriff's Office.
Streets in Alexandria, Osakis and Nelson were all reported flooded Friday morning.
Classic Autobody in Nelson reported more than six inches of water poured into his business. The total damage has not yet been calculated.
The media center in the Jefferson High School building in Alexandria was left soaked and soggy following the rain downpour Friday morning.
Kim Fuchs said people near Alexandria Recreational Vehicles on Highway 29 were forced to use a paddle boat to get to the mailbox.
KSAX viewers sent in pictures of what appeared to be significant flooding near the St. Agnes School in Osakis.