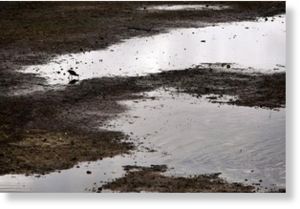 The water level in Lake Okeechobee has fallen below 10 feet above sea level for the first time since 2007.
The lake fell to 9.96 feet Saturday morning.
South Florida is experiencing a drought. The rainy season began May 26 but it's off to a slow start.
National Weather Service Warning Coordination Meteorologist Robert Molleda says West Palm Beach only recorded 10.45 inches of rain from October through May 31. That's less than a third of a normal rainfall in that time.
Water managers say there's no change yet to watering restrictions for residents, farmers and nurseries. South Florida Water Management District Division Director of Water Resources Terrie Bates says that's partly because there's been no salt water intrusion or increased chloride levels in coastal wells.
Source: The Associated Press