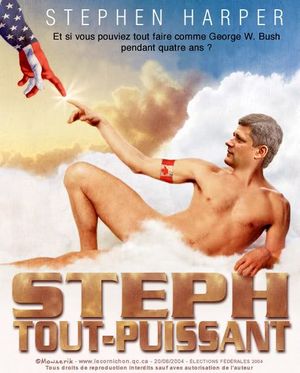 Canadian warplanes have dropped 240 laser-guided bombs on Libyan targets since March 31, the military says.
But the Canadian Forces have deemed several other key aspects of the country's mission in Libya too sensitive for public consumption.
That includes the cost to taxpayers of those 227-kilogram bombs, the price tag of the Libya mission to date, and whether or not Canadian jets are part of the escalating NATO attacks on the capital of Tripoli.
Brig.-Gen. Richard Blanchette revealed the number of bombs in the weekly briefing on Canada's participation in the NATO-led air campaign over Libya. Just a week earlier, he deemed that information off limits, for "operational security" reasons.
Blanchette said military intelligence and counter-intelligence experts reconsidered the request, but he made no apologies for taking a week to decide.
"We will always err on the side of caution until we have a chance to thoroughly consider the impact on operational security."
NDP Leader Jack Layton said the time has come for the government to come clean on the dirty details of Canada's participation in the United Nations-sanctioned international military campaign to protect civilians from attacks by their leader, Moammar Gadhafi.
Layton called Wednesday for a full debate with Canada's participation about to enter its third month. Prime Minister Stephen Harper has promised to bring the matter back before Parliament after three months.
"We certainly have concerns about the extent to which there have been civilian casualties," Layton said. "Do we have the full information about this? The government has got to be very open about exactly what's happening.
"We've expressed concerns about the way in which some of the strikes seem to be conducted. The government needs to give a full explanation of what's going on here. Because I think more and more Canadians are concerned about the impact on civilians."
As Harper arrived in France on Wednesday for the G8 summit, questions surrounding the Libya end game were looming large with U.S. President Barack Obama and British Prime Minister David Cameron pledging to keep pummelling Gadhafi's forces until he is driven from power.
Obama said it will be a "slow, steady process" while Cameron said "patience and persistence" will be needed.
France, meanwhile, has been pushing for a more robust military approach as government and rebel forces have dug in their heels.
The UN-backed mission began as an effort to protect civilians, but has since morphed into a ferocious assault on targets in Tripoli in an attempt to drive Gadhafi from power.
The Canadian military won't say whether Canadian pilots are part of that stepped-up air offensive.
"We are careful not to give too much information on which targets Canadian aircraft are involved in," said Blanchette, noting that the NATO website describes the targets of air strikes.
"A NATO aircraft is a NATO aircraft. We don't want to give it a national flag for security reasons."
As for the incremental cost of the mission, Blanchette said those numbers are being crunched and until the government decides to release the figures, the military won't. He would only say that he hopes Canadians learn the cost "shortly."
Getting that number right is crucial for the Defence Department because it wants to get reimbursed for the costs for the Libya mission from the "centre," said Blanchette.
He brushed aside criticism that Canada is being less forthcoming than other NATO allies, such as Norway, Denmark and France, which have either released preliminary cost figures or more detailed targeting information.
NATO has flown 3,100 attack missions with Canadian CF-18 fighter jets flying 324 of them so far, said Blanchette.
He wouldn't be pinned down on the cost of the bombs dropped, refusing to divulge the price tag of a single GBU-12 laser-guided smart bomb.
Canada buys its smart bombs from U.S. defence giant Lockheed Martin. Published reports have pegged the cost of a single bomb at $100,000.
"It is no secret that we are buying these from the United States. Information related to military foreign sales is limited, again because of operational security, because you could deduce the number of bombs that are available ... it is a slippery ground," said Blanchette.
Blanchette said that even the smallest nuggets of information about the weapons used by Canada and its allies could provide an advantage to Libyan enemies.
"If you put yourself in the shoes of those who might be hit by those bombs, it might be very useful to know how many of these you can drop with one airplane, one sortie or one way of attacking," he said.
"There are many more details like this that could be deduced from an analysis of a lot of little pieces of information. That's the basis of why we have those concerns about operational security."