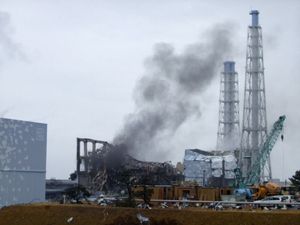 Tokyo - Japanese officials on Monday reiterated their commitment to bring the stricken Fukushima Daiichi nuclear complex under control within the six to nine month timetable announced mid-April despite recent discoveries that its reactors are more heavily damaged than previously believed.
Japanese Prime Minister Naoto Kan said that the plant's three damaged reactors--Units 1-3--should be safely shut down in line with the schedule unveiled on April 17.
"I believe we can maintain the original timeframe," Kan told parliament.
The prime minister's special adviser on the nuclear issue, Goshi Hosono, said the plan is realistic because the reactors are continuing to cool down and are therefore moving to a safe condition.
"The point Mr. Kan is making is that the reactor cores are being cooled down despite the apparent meltdown," he said. "Some of the reactors are coming close to achieving a cold shutdown, with their temperatures hovering near 100 degrees," he added.
Plant operator Tokyo Electric Power Co. (9501) said Sunday that it had found substantial damage to the fuel cores at two other reactors at the plant, further complicating the task of shutting down reactors safely while preventing the release of high levels of radioactivity.
The blueprint for a safe shutdown is due to be updated on Tuesday as part of a regular review.
Tepco also acknowledged that one of the factors contributing to a rapid meltdown of reactor cores was the failure to keep emergency batteries safe from the tsunami which struck on March 11 following a devastating earthquake, preventing a key emergency cooling system-isolation condenser from performing its intended function.