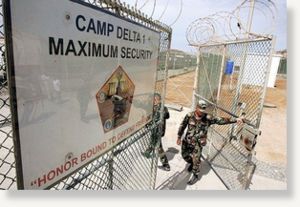 Washington- The US Supreme Court on Monday rejected three appeals by Guantanamo detainees protesting their indefinite detention.
The US high court took no action on any of the three appeals, including one filed by ethnic Uighur Chinese Muslims who were arrested in error in Afghanistan in 2001, and are still being held at the US military base at Guantanamo Bay, Cuba.
The three appeals asserted, among other complaints, that the inmates' rights to challenge their detention had been violated and maintained that the indefinite detentions violated international rights law.