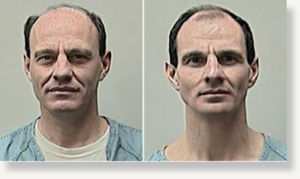 The pastor and seven members of a small church in central Wisconsin have been charged with using wooden rods to spank infants as young as
2 months old
for "being emotional, grumpy or crying," the Dane County Sheriff's office said.
The Aleitheia Bible Church, in the town of Black Earth, was started in 2006 with a donation in the range of $500,000-$600,000 from Bob and Lori Wick of nearby Mazomanie, according to a news release from the sheriff's office.
Lori Wick is the author of almost three dozen historical Christian novels with more than five million books in print, according to her Amazon profile. Reached by AOL News today by telephone at their home, Bob Wick said they "have no comment" on the case.
Publicists at Lori Wick's publisher, Harvest House Publishers, did not immediately respond to emails from AOL News today for comment.
The investigation into the Aleitheia Bible Church began last November, when former members contacted authorities with concerns about how children were being treated, according to the sheriff's office.
Six church members pleaded innocent to charges of child abuse during an appearance Thursday in Dane County Circuit Court. They were booked and released.
Pastor Philip Caminiti, 53, and his brother, John Caminiti, 45, were charged with a dozen counts of child abuse last week and also pleaded innocent.
The victims included 12 children ranging in age from infancy to 6 years old, according to the sheriff's office.
"During interviews with detectives, Phil expressed his belief that the Bible dictates the use of a rod over a hand to punish children.
He stated that children only a few months old are 'worthy' of the rod and that by 'one and a half months,' a child is old enough to be spanked
," according to the sheriff's office release.
"Throughout the investigation, the church members were open with detectives about their 'Spare the rod, spoil the child' philosophy. They described using wooden dowels and wooden spoons on the bare skin of children, starting as young as 2 months old," the sheriff's office said.
"If you spank early and it is done right, then kids will be happy and obedient," Philip Caminiti said, according to the criminal complaint.
According to the sheriff's office, the dowels were described as being 12-18 inches long with a diameter about the size of a quarter. The parents told detectives that "redness and bruising" were the "common effects of the spankings."
"One person described the children being emotional, grumpy or crying as behaviors that would constitute a spanking with a dowel," according to the sheriff's office.
Three sets of parents are among the six others charged, including two of Philip Caminiti's children and their spouses: Matthew Caminiti, 27, and his wife, Alina, 24; and Maria J. Stephenson, 29, and her husband, Timothy, 28. Also charged are Andrea L. Wick, 26, and Timothy J. Wick, 27.
The children often were punished when they cried or failed to sit still during church services, a former church member told authorities. "Phil was very strict about children being quiet during church," the complaint states.
John Caminiti told investigators in November that he does not allow his family to communicate with people outside his religious beliefs and has punished his wife and son by confining them to their rooms until they corrected their disobedience, according to the
Wisconsin State Journal.
Attorney Jeffrey W. Nichols, who represents Alina Caminiti, described his client as a "caring mother who loves her children," according to the
Minneapolis Star Tribune
.
"I believe it is important to note that the children have never been removed from her or her husband's care despite these allegations and despite some unfair characterizations of her," he said.
All the children of the parents charged are remaining in their homes and the families are working with social workers from Dane County Human Services, the sheriff's office said.