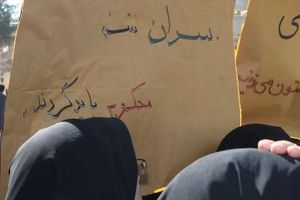 An official with the Iranian Judiciary has rejected reports that the heads of the sedition movement, Mir-Hossein Mousavi and Mehdi Karroubi, have been taken into custody.
These two are presently in their own homes and restrictions have been imposed on their contact with suspicious elements, the official was quoted by Fars News Agency as saying on Monday.
Foreign media outlets supporting the counter-revolutionaries such as state-funded VOA and BBC had earlier claimed that Mousavi and Karroubi were arrested.
Judiciary Spokesman Gholam-Hossein Mohseni-Ejei had earlier warned that if necessary, tougher measures would be taken against the "domestic counter-revolutionary movement."
"Today, this movement has gone beyond sedition and turned into [a] counter-revolutionary [one]," he was quoted by IRNA as saying.
Defeated presidential candidates Mousavi and Karroubi are known as the leaders of the sedition movement for their role in the post-vote unrest.
The supporters of the two as well as some members of the terrorist Mujahedin Khalq Organization gathered in small numbers in parts of Tehran on February 14 in an attempt to cause a riot.
The violence in the Iranian capital left two people dead and several others injured.