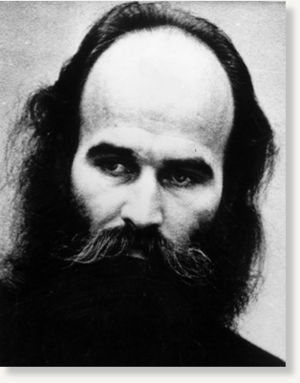 Warning: This story contains details that may be disturbing to some readers
A notorious cult leader and convicted killer has been found dead inside Westmorland correctional centre in Dorchester, New Brunswick.
Roch Theriault, 63, was involved in an altercation early Saturday morning, according to police.
According to investigators the death was a homicide.
Although a 59-year-old inmate, arrested in connection with the incident, was later released back into the prisoner population, RCMP say they expect that he will face charges shortly.
"The investigation is ongoing and to date no charges have been laid," said RCMP Sgt. Greg Lupson.
Theriault founded and led a notorious sect in the 1980s and was sentenced to life in prison in 1993 for the murder of Solange Boilard.
The charismatic cult leader had 22 children with women he held under his sway. Between 1977 and 1989 he was the head of a tiny religious group near Burnt River, Ont. During that time Theriault chopped off the hand of one of his concubines and killed another woman by disembowelling her during a cult ritual.
Her body was found in 1989 at the cult's camp near Lindsay, Ont., 70 kilometres northeast of Toronto.
A television movie about his bizarre cult, which was modeled on Old Testament themes and attracted up to a dozen adult followers, was titled
Savage Messiah
'. It was broadcast in 2002, the same year the National Parole Board turned down his first bid for day parole.
Up until recently Theriault was still being visited regularly by some of his former cult "wives,'' who had moved to New Brunswick to be close to him and have borne him more children following conjugal visits.
One of Theriault's best-known victims, Gabrielle Lavallee, who had her hand chopped off by a meat cleaver, wrote a best-selling French-language account of her time with Theriault,
L'alliance de la brebis
,' or
The Alliance of Sheep
, in which she denounces him as an incurable, sadistic psychopath.
"It's a miracle that I survived such barbaric aggression," Lavallee said in a 2002 interview. "That night, July 26, 1989, he hacked off my right arm, not only my hand, he took off part of my right arm."
In 2008 some of Theriault's poems and artwork went up for sale on an American website, called MurderAuction.com, that promotes killers as celebrities.
One poem, written in French, was titled "Le regret, c'est de ne plus jamais recommence" ("Regret is to never be able to do it again''), dated last October.
With reports from The Associated Press and The Canadian Press