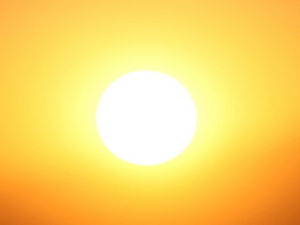 Do you know what's in your sunscreen? According to one research group, not knowing your suncreen may mean you and your family are not as protected as you think.
You may think lathering on sunscreen will keep you safe, but do you know what chemicals are in your sunscreen? Researchers with the Environmental Working Group, or EWG, studied over 2,000 types of sunscreens and found some may be better than others when it comes to protecting us.
"You want to look out for sunscreens with oxybenzone," says Jane Houlihan, PhD, of the Environmental Working Group.
While the health risks of oxybenzone aren't clear and long-term studies still need to be done, some research shows oxybenzones affect is more than skin deep.
"So the concern is this is a chemical that definitely absorbs into the body," says Houlihan
Instead, the EWG recommends using suncreens with zinc and titanium, which provides better protection from the sun's damaging UVA rays. Another concern, says Houlihan - sunscreens you spray on.
"When you spray a sunscreen, or you're using a powder sunscreen, you're very likely inhaling small particles and that may or may not be safe," she says.
To reduce you risk, experts say hold your breath while spraying it on.
But the most important tip: always use sunscreen and reapply often.
Sunscreen researchers also say don't be fooled by a seal of approval from the Skin Cancer Foundation. According to the EWG, the organization lends its seal to any products with an SPF over 15, and companies that make a $10,000 donation.
Want to know if your favorite brand has oxybenzone or not? The
EWG's website
has a search-able database where you can select your favorite brand, type and allows you to filter out the products containing the ingredient. And if you have an iPhone or iPod Touch, you can also download their "
2010 EWG Sunscreen Guide
" app for free from iTunes so you can search while you're at the store.
Both the app and the website feature an easy-to-understand, color-coded system to indicate which ones are recommended and which ones to avoid.
To watch Do You Know What's in Your Sunscreen on Healthy Living with Carol Williams click
here