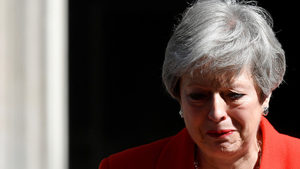 Time to say goodbye: 'Brexit' claims its second Tory PM
"Neither brutality, nor cruelty nor torture will ever bring me to ask for mercy, for I prefer to die with my head unbowed."

The first, and last, democratically-elected leader of the Congo, before he was beaten to death by CIA agents just 6 months later, in January 1961
- Patrice Lumumba
Recent Comments
Only a silly fool--or someone who wants to fight for Israel--would join the US military.
---
This is a truly important joining up of the dots article and I think almost spot on. Perhaps the only dot he doesn't quite get, however, is that...
---
Ah, California. The bastion of good will, and prosperity.
---
In this day and age of digital surveillance, nothing is really deleted. NSA has all of it.
---
HERE AND NOW Here is another thing to think about: The 'servant of humanity' who serves faithfully, the king, is punished. But the king, who...