About nor
Aware, open, growing. I have been lied to and asleep for most of my life. The shocks that have occured and continue to occur on my journey of understanding (in an esoteric sense)have been disruptive and difficult. Yet I soldier on. I would rather be tattered and battered in truth than blissful in ignorance. The most difficult brainwash to reverse has been my religeous beliefs. Initially it was as if someone pulled the rug from under me. It was a loss as personal as any I have ever experienced. Yet I soldier on. The second toughest has been to objectively perceive the government on the domestic and international stage. This struggle continues, the lies are powerful and I want to believe - I want the Dream to be true. Even knowing that it [the American Dream] is not true is not enough to undue the illusion. I must be vigilant in my objectivity. And always soldier on.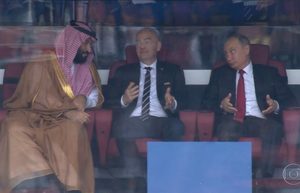 "That's life!"
A nation that is afraid to let its people judge the truth and falsehood in an open market is a nation that is afraid of its people.
- John F. Kennedy
Recent Comments
As Ned notes, the quality of comments here is SO atypical vs most typical online human animal whose monkey brain's muscle memory does the heavy...
---
My mentor told an interesting story which he said he obtained from the real book of Jasher, not the fake copies. Nimrod, said to be a mighty...
---
Ohhh no....Grandmas got rabies....
---
Im pretty sure if I thought there might be tennis ball sized hail I would park my car inside of my three car garage...
---
Gowdy is allowing his focus to be drawn wherever his opponents want him to go. Now they are chasing the latest red herring thrown at them. This...