About nor
Aware, open, growing. I have been lied to and asleep for most of my life. The shocks that have occured and continue to occur on my journey of understanding (in an esoteric sense)have been disruptive and difficult. Yet I soldier on. I would rather be tattered and battered in truth than blissful in ignorance. The most difficult brainwash to reverse has been my religeous beliefs. Initially it was as if someone pulled the rug from under me. It was a loss as personal as any I have ever experienced. Yet I soldier on. The second toughest has been to objectively perceive the government on the domestic and international stage. This struggle continues, the lies are powerful and I want to believe - I want the Dream to be true. Even knowing that it [the American Dream] is not true is not enough to undue the illusion. I must be vigilant in my objectivity. And always soldier on.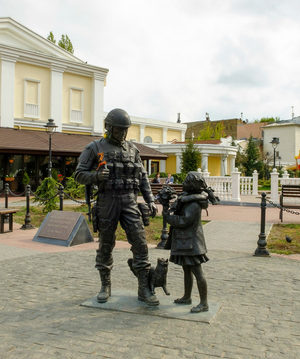 вежливым людям ('Monument to polite people'), Simferopol, Crimea
There is one thing stronger than all the armies of the world, and that is an idea whose time has come.
- Victor Hugo
Recent Comments
Great to see this article here. This is one of the reasons that drugs fail and why modern methods specially pulsed electromagnetic field (PEMF)...
---
Beautiful. Google "PEMF therapy for growing plants", almost 2x faster growth and in some instances 2x size of fruit using just pulsed...
---
The investigation into the collusion and conspiracy against President Trump is going to be the interest of the next two or three years and...
---
At the appropriate age and hormonal injections are not a hindrance. They even on the contrary help different groups of people: children, women,...
---
I'm so tired of saying that this race of people is the most criminal in the world. The reason is in their religion that they are steeped in from...