About nor
Aware, open, growing. I have been lied to and asleep for most of my life. The shocks that have occured and continue to occur on my journey of understanding (in an esoteric sense)have been disruptive and difficult. Yet I soldier on. I would rather be tattered and battered in truth than blissful in ignorance. The most difficult brainwash to reverse has been my religeous beliefs. Initially it was as if someone pulled the rug from under me. It was a loss as personal as any I have ever experienced. Yet I soldier on. The second toughest has been to objectively perceive the government on the domestic and international stage. This struggle continues, the lies are powerful and I want to believe - I want the Dream to be true. Even knowing that it [the American Dream] is not true is not enough to undue the illusion. I must be vigilant in my objectivity. And always soldier on.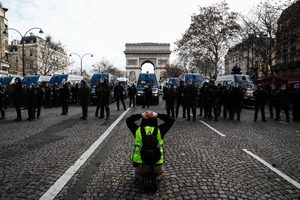 L'elite contre le peuple
No one who lives in error is free.
- Euripides
Recent Comments
The creation of literal thought crime.
---
To me this demonstrates how ignorance and fear can infect a community, I am reminded of the fear and ignorance surrounding HIV infection in the...
---
Cap-And-Trade was invented and pushed by... Goldman Sachs! [Link]
---
Douglas Reed was right: [Link]
---
Perhaps it should be put to the signatories that they should be kicked out of their flats? I find it difficult to believe that so many people are...