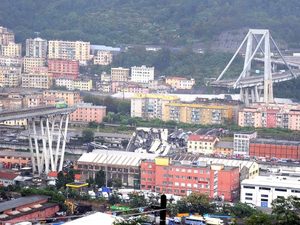 14 August 2018: Morandi Bridge in Genoa, Italy, collapses during a storm, killing 35 people
A man who does not think for himself does not think at all.
- Oscar Wilde
Recent Comments
yes, videotrainings can be very good; [Link]
---
Interesting how high the emotions are running on this discussion. Let me pose a question to all: I just arrived from Mars, and have never eaten a...
---
"Blisslife was talking about personal experience - not other commonly known authors/speakers." Well what personal experience is that then? You're...
---
Something weird is going on in the region. Since the extremely deep 8+ near Fiji, there have been a dozen more very deep & large quakes which...
---
Exactly! DNA is strewn across the Universe, spewed out of stars. Cells are obliged to associate and collaborate, but they are the ones that...