About mark
Name: Mark Edwards

Mark is former senior editor for a major global magazine, a long-time worker in the field of computer technologies, and helps maintain the sites and servers that make up the SoTT network. When not occupied with the aforementioned tasks Mark studies history, psychology, social issues, and more. Oh, and he loves tobacco, bacon, lard, and chocolate.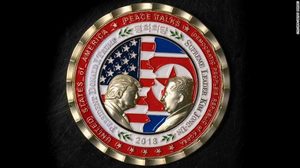 Coin flipping
We cannot waste time. We can only waste ourselves.
- George Matthew Adams
Recent Comments
" Comment: Cancer is a booming industry that generates billions of dollars a year." I don't know which of your editors wrote that, but never was a...
---
Never mind that SEVENTY PERCENT of America AND Britain are now classified as obese, so why isn't there a veritable apocalypse of cancer in those...
---
They ever so clearly illustrate the only motive for this dastardly deed. Again and again the purposeful sacrifice of ones own citizens lives for...
---
I think one of the primary reasons for free will to be a reality is responsibility. With the idea of free will being non existent and cemented...
---
The final resting place of a failed plot involving MH370/9M-MRO.