About Alejo
Name: Alejandro Rodríguez

Alejandro has been a SOTT editor since 2014. A Graphic Designer by profession, his curiosity led him to doing research and learning about anything he could get a hold of on the Internet. He is fond of saying, "If you cannot explain it in a simple manner, you haven't fully understood it." That sums up his tendency to want to try and understand as fully as possible the planet that we all share.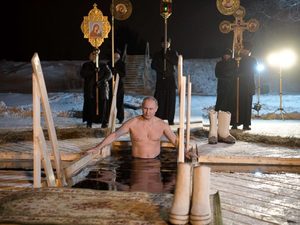 Epiphany
It wasn't the world being round that agitated people, but that the world wasn't flat. When a well-packaged web of lies has been sold gradually to the masses over generations, the truth will seem utterly preposterous and its speaker a raving lunatic.
- Dresden James
Recent Comments
Do you btw understand that the only way it is possible to reduce company taxes and to increase military spendings at the same time is to also...
---
Is OTS the app that Amazon uses to manage its dry goods? If I'm guessing right, maybe they have migrated the produce business to OTS, and are...
---
I know what I mean when I say some words. However you interpret them is entirely your own responsiblity. In otherword, Don't lay your jive on me!
---
If my dog approves of her I say let's give it a go ................
---
Got to love the gov't useless flu shot and the cure drives you crazy. There are ways of killing the pop without war. They do need some people to...