About Alejo
Name: Alejandro Rodríguez

Alejandro has been a SOTT editor since 2014. A Graphic Designer by profession, his curiosity led him to doing research and learning about anything he could get a hold of on the Internet. He is fond of saying, "If you cannot explain it in a simple manner, you haven't fully understood it." That sums up his tendency to want to try and understand as fully as possible the planet that we all share.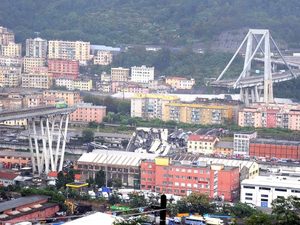 14 August 2018: Morandi Bridge in Genoa, Italy, collapses during a storm, killing 35 people
A man who does not think for himself does not think at all.
- Oscar Wilde
Recent Comments
There's something fishy going on with the dating of granite.. the older granite being closest to the top and the younger below it.
---
It may be an election year, but the reality, for me is that without adequate healthcare funding, and social programs, then a society and country...
---
i would say us problem is for the most part about being both idiotic and predictable. like a trademark.
---
If you ask me earthling... i think them heads-of-state are buds +1
---
Must be election year, no? Otherwise, who will pay for this? Has that been discussed? Does the govt have a hidden source of revenue? Or do they...