About Mikey
Name: Michael Franzl

Michael Franzl has a master's degree in mechatronics. After working in the area of technology and economy, he started his own company in software engineering. Today he is developing modern internet applications, amongst them the radio platform of Sott.net. When the time permits, he likes to write articles for Sott.net to illuminate topics from new angles.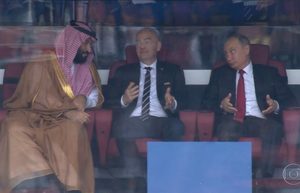 "That's life!"
A nation that is afraid to let its people judge the truth and falsehood in an open market is a nation that is afraid of its people.
- John F. Kennedy
Recent Comments
It puts the lotion in the basket.........
---
This is really frustrating because I have personally encountered it myself. Several owners of lost cellphones came knocking on my self storage...
---
Surely a beetle is hatched from an egg - not born.
---
The necessary first step is for governments of European countries which border the Mediterranean to immediately confiscate the boats/ships that...
---
That is just sad that a person has such capacity to treat other humans as they do objects. However, I could understand why they could succumb to...