About irini
Name: Irini Gregoriou

Originally from Cyprus, Irini has a Master's degree in Creative Arts Therapy and extensive clinical experience in the field of mental health. Her desire to understand global reality led to a position as editor on sott.net, where she became passionately interested in uncovering the truth hidden behind the lies mainstream media feed us daily. Irini is also a certified instructor of Éiriú Eolas, sharing the practice that keeps people sane in an insane world. She likes spending time around her loved ones and enjoys learning new crafts and skills.‌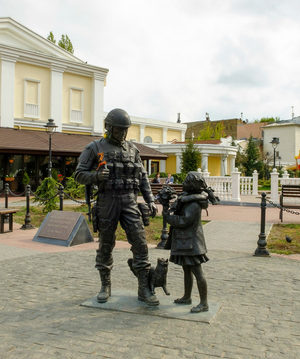 вежливым людям ('Monument to polite people'), Simferopol, Crimea
George Bush Sr. always said that his concept of government, what he believed in, and how he had operated, was on the Big Lie principle.
- US Navy Lieutenant Commander (Ret.) Al Martin
Recent Comments
New Zealand is a " big juicy target " John Podesta, in New Zealand, days before the attack
---
Poor of Basu hasn't been in the news recently ... a high profile far-right terrorist attack is just what he needs Shame this was just the local...
---
"And usually raw, much better digestion than boiled or fried." What's interesting about eating raw eggs is, it feels less like digestion, more...
---
I have to doff my titfer to Delia Smith, who sure knows how to make an omelette...[Link]
---
this article needs to remind our leaders and public that those nice stable jobs supp,lying SA and UAE are covered in hot blood, like Hmg .