About irini
Name: Irini Gregoriou

Originally from Cyprus, Irini has a Master's degree in Creative Arts Therapy and extensive clinical experience in the field of mental health. Her desire to understand global reality led to a position as editor on sott.net, where she became passionately interested in uncovering the truth hidden behind the lies mainstream media feed us daily. Irini is also a certified instructor of Éiriú Eolas, sharing the practice that keeps people sane in an insane world. She likes spending time around her loved ones and enjoys learning new crafts and skills.‌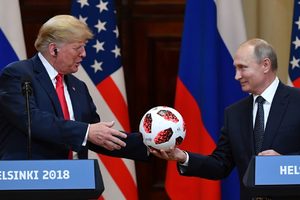 So much winning
Who controls the past controls the future. Who controls the present controls the past.
- George Orwell
Recent Comments
Thing is all the howlers are those paid to do it. No section of the not-paid-for public support them.
---
These TOWs have changed hands from al-Qaeda, to ISIS, and now to Hezbollah I bet they did not see that coming.. LOL
---
Mr Mueller will be joining Killary in prison.
---
Tic toc, Clinton scum! Till we ALL are partying that you and your buddy's, including the last president, are in prison!!
---
Each so called disclosure, becomes more fantastical than the next. is it any wonder the vast majority of the public cant distinguish fact from...