About irini
Name: Irini Gregoriou

Originally from Cyprus, Irini has a Master's degree in Creative Arts Therapy and extensive clinical experience in the field of mental health. Her desire to understand global reality led to a position as editor on sott.net, where she became passionately interested in uncovering the truth hidden behind the lies mainstream media feed us daily. Irini is also a certified instructor of Éiriú Eolas, sharing the practice that keeps people sane in an insane world. She likes spending time around her loved ones and enjoys learning new crafts and skills.‌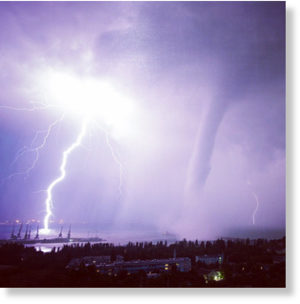 Large waterspout and lightning off Feodosia, Crimea peninsula, Russia. Sept 6th 2018.
A hero is someone who has given his or her life to something bigger than oneself.
- Joseph Campbell
Recent Comments
Respiratory disease is the third leading cause of death, after cancer and heart disease.
---
Richard Hoagland rants about the Chinese duo probes (rabbit and flower I forget) and their formal website showing photos of structures China has...
---
Ned's cute when he gets mad and squats...., I kinda enjoyed the article, but then my great great grandfather was killed by Orangemen, and being...
---
M1... you feeling any better love? :P
---
Ok... you re still at it eh rince. You re boring. Go play in the traffic, smoke a pipe why not. M1 will indulge... and pass out while you re at...