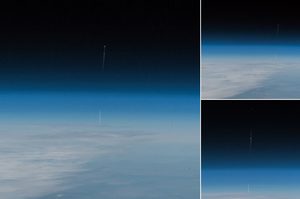 ESA astronaut Alexander Gerst aboard the ISS photographs the moment the Soyuz rocket launch fails, 11 October 2018
In times of universal deceit, telling the truth will be a revolutionary act.
- George Orwell
Recent Comments
"(assuming, of course, that the news-media aren't themselves likewise effectively controlled by the US Government and its allies — or by their...
---
"the government is in the dark about safety. Completely in the dark. But if that were true... Then the entire population is at risk. " Massive...
---
The scandal over Dengvaxia, although overblown in the press and social media in the Philippines, is not comparable to many other vaccine scares,...
---
It only says dog anywhere in the article. Its safe to say that the incident didn't involve a pitbull.
---
Guaranteed there wasn't any kind of rituals or black masses going on during this event.