About Rebel
"If you cannot think, you cannot figure things out. If you cannot figure things out, you cannot see you are a slave. If you cannot see that you are a slave, you will never rebel. If you never rebel, you will never be free. If you cannot be free, you will never fulfill your purpose on the earth to be your highest and best self."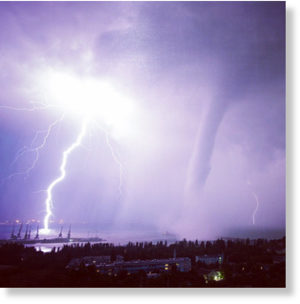 Large waterspout and lightning off Feodosia, Crimea peninsula, Russia. Sept 6th 2018.
See, in my line of work you got to keep repeating things over and over and over again for the truth to sink in, to kind of catapult the propaganda.
- George W. Bush
Recent Comments
Using the term :illegal: aliens is deceptive; we actually think Middle and South Americans but the real source is our politicos and military that...
---
FTP often gives good information, if a bit sensationalized, but in this story they omitted what every other outlet has reported. Hedges said she...
---
". . . other EU countries expected the government of its largest economy to finally start tackling European issues." Careful what you wish for....
---
I don't get it: Schumer is taking a "moral" stance against Kavanaugh and appears to be leading the charge to ruin him, yet nobody brings up the...
---
" A little sick..." Fukushima.