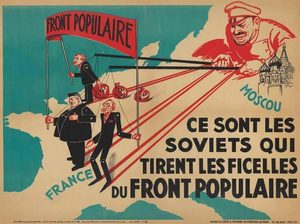 Plus ça change
I'm not afraid of storms, for I'm learning to sail my ship.
- Aeschylus
Recent Comments
This not not good. The general is going to be allowed near Ivanka Trump. What if he grabs her butt or something? There will be no restraining the...
---
This is one of those clickbait ads, right? It might have worked on me if the title was "Get all the unobtanium you need with one weird trick"
---
I hope that when Haley heard this, she had a conniption fit and rolled around on the floor trying to bite her own ass. Of course, that's what she...
---
Just when you think the MSM can't get any lower, they show up with a backhoe and start digging again. The NYT quoting Mark Warner is a good...
---
Huh, an advertisement so you'll watch a special presentation so you can invest in the "special material" to profit on a trade war, or literally...