About citizen
I give SOTT permission to remove any of my posts. I'd never even know as I don't return to the same article twice. Sometimes I go too far.
If you want the grammar that's been conditioned you won't get it here as I didn't pay any attention when they were "teaching" it. I have my own grammar and if someone doesn't like it, tough, don't-read-it. "Correct" doesn't-interest-me and when I see someone demonizing "incorrect-grammar" I mutter "fool".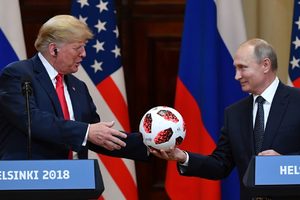 So much winning
Who controls the past controls the future. Who controls the present controls the past.
- George Orwell
Recent Comments
Bolton should let the walrus-stache grow until we can't hear him any more. R.C.
---
Meanwhile the prior administrations were controlling the bankers, crashing the market, and blackmailing people who moved non taxed old money all...
---
Treasonous acts such as secretly awarding 2,500 Iranians US citizenship, sending boatloads of money to a known supporter of terrorism (again, in...
---
I've previously and repeatedly written about how Russia should reveal what its (truly) 'intel' folks have learned, such as 9/11 truth etc....
---
They can tweet, twat and twitter all they like. The ref's decision is final.