About InTheWilderness
I am in many ways an average middle-aged American male. Being born in America and
especially the south, I have since my youth, had the niggling suspicion that
all was not as it seemed to be here in the Land of the 'Free' and the home of
Christian fundamentalism. In the attempt to make some sense of what I have
come to realize is mostly nonsense I have done alot of reading. I started off
with Lau Tzu, Jane Roberts, Carlos Castaneda and alot of other writers and
thinkers. I ,(thankfully), was never satisfied with any one 'wisdom source'. I
adopted the philosophy of one of my friends in college who used to say "If
I read enough fools eventually I may be able to distill some truth". (not that
those mentioned above are foolish by any stretch). I was lucky enough to
stumble on the Signs Page shortly after 911 and needless to say the info.
therein provided many missing pieces to the puzzle of my life and the world.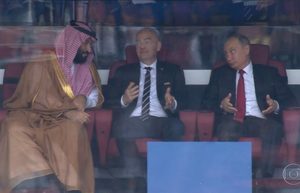 "That's life!"
A nation that is afraid to let its people judge the truth and falsehood in an open market is a nation that is afraid of its people.
- John F. Kennedy
Recent Comments
"But I hold no blame for her; the world needs optimists with rose colored glasses." Sure, but in a lot of cases, all-heart-no-brain can do as much...
---
The Israeli government uses the law to steal and kill yet will not comply to the united nations or the international court by negotiating a TWO...
---
Would be interesting to know the amount of rain during that time...
---
The flyers were titled 'Transgenderism vs. Truth in Vancouver‐False Creek is False Creek a place or an alternative name for these male to female...
---
The cameras' owners can also decline to release the video. LOL . LOL . LOL Do you think the petrol station near the Pentagon had any choice We are...