About Scott
Name: Scott Ogrin

Scottie is an electrical and computer engineer with a BSEE and MSEE. After working in the automotive and telecom industries in hardware and testing, he ended up as a software engineer.
He joined SOTT in 2003 as an editor, and is currently the webmaster and Chief Engineer for Sott.net.
In his spare time, he works on his popular techie blog.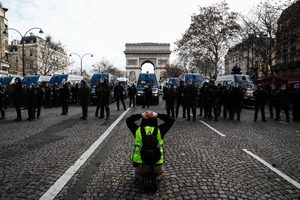 L'elite contre le peuple
Few people have the imagination for reality.
- Johann Wolfgang von Goethe
Recent Comments
Blessings on your journey, Bill! You were one of the real ones, and I'm thankful that you were here.
---
I don't think it's coincidence that all this is bubbling to the surface at the 11th hour, before Dems take over the house. It's just a weak show...
---
You can say that you cant deny reality - but saying different to what we think or thinking different than what we do - reveals a denial of reality...
---
Is it dystopia yet? You damn sure it is ;)
---
If you don't support the Israelis they will try and destroy you is what he meant by supporting peace.