About ark
Name: Arkadiusz Jadczyk

Arkadiusz Jadczyk is a theoretical physicist, and the husband of SOTT founder Laura Knight-Jadczyk.
Professor Jadczyk is fascinated by the problems of the foundations of quantum theory, and its relation to the philosophy of science and theories of knowledge, consciousness and mind. In the past he has worked on algebraic methods and the foundations of quantum theory, differential geometric methods of field theory, theories of gravitation, Kaluza-Klein theories of hidden dimensions, and supersymmetry, non-commutative geometry, fractals.
The interested reader can have a look at his Home Site and the Research Gate entry.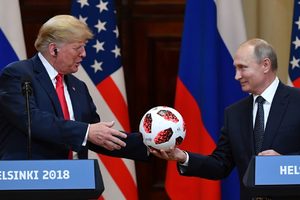 So much winning
Just look at us. Everything is backwards. Everything is upside-down. Doctors destroy health, lawyers destroy justice, universities destroy knowledge, governments destroy freedom, the major media destroy information, and religion destroys spirituality.
- Michael Ellner
Recent Comments
Sacha Baron Cohen is perfume.... nothing more.
---
Whoopi - Another intellectual liberal..... that looks like a blimp
---
I think... there is another way you can look at this. The leaders don't have control so instead all they do is try to give the impression they do....
---
Maybe the hypnogogic Fifth Dimension tie-dyed Dylon smock got to him Real name: Joanne Chesimard. Presumably, Assata Shakur is your superhero...
---
Spend enough years lying and your brain short circuits.