About ark
Name: Arkadiusz Jadczyk

Arkadiusz Jadczyk is a theoretical physicist, and the husband of SOTT founder Laura Knight-Jadczyk.
Professor Jadczyk is fascinated by the problems of the foundations of quantum theory, and its relation to the philosophy of science and theories of knowledge, consciousness and mind. In the past he has worked on algebraic methods and the foundations of quantum theory, differential geometric methods of field theory, theories of gravitation, Kaluza-Klein theories of hidden dimensions, and supersymmetry, non-commutative geometry, fractals.
The interested reader can have a look at his Home Site and the Research Gate entry.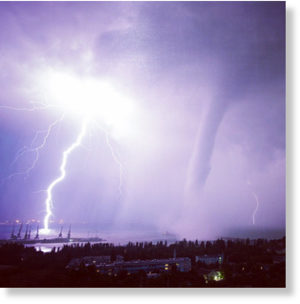 Large waterspout and lightning off Feodosia, Crimea peninsula, Russia. Sept 6th 2018.
Every one rushes elsewhere and into the future, because no one wants to face one's own inner self.
- Michel de Montaigne
Recent Comments
All a polygraph does is show you might believe what you are saying. You can be nervous, tell the complete truth and fail. They are abstract.
---
Polygraphs are not admissible as evidence in court unless both sides agree to it. You can fake a polygraph people do it all the time. Even less...
---
Bravo - thats one hell of a good idea guys - get out there with the old angle grinder - or maybe the plasma cutter and go for broke. Wouldn't...
---
Why not ? The KKK is a secret-service inviltrated controlled opposition (cointelpro), and he just did his "job". Now he is being assigned to the...
---
Feeling attacked by divergent opinions is usually a symtom of low self-esteem.