About ark
Name: Arkadiusz Jadczyk

Arkadiusz Jadczyk is a theoretical physicist, and the husband of SOTT founder Laura Knight-Jadczyk.
Professor Jadczyk is fascinated by the problems of the foundations of quantum theory, and its relation to the philosophy of science and theories of knowledge, consciousness and mind. In the past he has worked on algebraic methods and the foundations of quantum theory, differential geometric methods of field theory, theories of gravitation, Kaluza-Klein theories of hidden dimensions, and supersymmetry, non-commutative geometry, fractals.
The interested reader can have a look at his Home Site and the Research Gate entry.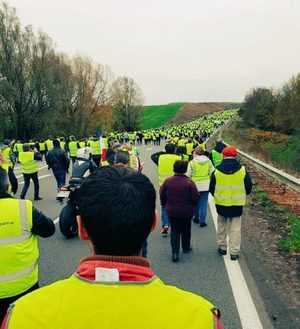 La France En Marche: Mass protests against rising taxes in France, 17 November 2018
For the great enemy of the truth is very often not the lie - deliberate, contrived and dishonest - but the myth - persistent, persuasive, and unrealistic. Too often we hold fast to the clichés of our forebears. We subject all facts to a prefabricated set of interpretations. We enjoy the comfort of opinion without the discomfort of thought.
- John Fitzgerald Kennedy
Recent Comments
"Years later, when we discover these relics and hop on, it's as if we never stopped biking. " Haha... but no. I know from experience than...
---
Zionism was also born in Vienna, in the form of Theodor Herzl, though a little earlier, in the 1890s.
---
Surprissing to read the number of defestist comments on this site. How do they get up in the morning when all they look foreward to is endless...
---
Technology replaces what we are capable of doing ourselves making us lazy. Now were in the age when artificial intelligence with do our thinking...
---
Actually, it's bad idea for pedos because using sex dolls for they perverted fantasies normalize them. It's like giving alcoholic drink to help...