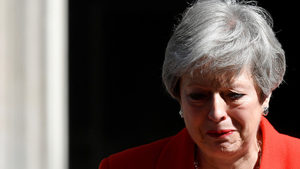 Time to say goodbye: 'Brexit' claims its second Tory PM
"Neither brutality, nor cruelty nor torture will ever bring me to ask for mercy, for I prefer to die with my head unbowed."

The first, and last, democratically-elected leader of the Congo, before he was beaten to death by CIA agents just 6 months later, in January 1961
- Patrice Lumumba
Recent Comments
From the UK to India, the US to the Ukraine, those pesky people keep voting the wrong way! Getting close to the point at which the psycho cabal...
---
Only a silly fool--or someone who wants to fight for Israel--would join the US military.
---
This is a truly important joining up of the dots article and I think almost spot on. Perhaps the only dot he doesn't quite get, however, is that...
---
Ah, California. The bastion of good will, and prosperity.
---
In this day and age of digital surveillance, nothing is really deleted. NSA has all of it.