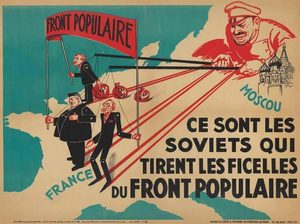 Plus ça change
The bourgeois produces the Bolshevist, inevitably as every half-truth at length produces the contradiction of itself in the opposite half-truth.
- D.H. Lawrence
Recent Comments
...so create more money with a couple of clicks on the computer screen. Getting rid of corporate welfare would be too painful.
---
Tried a little test on Amazon ... that's even more confusing This ball is actually labelled GREEN [Link] Whereas this one, which is greener, is...
---
Yep, America is now being run like any Trump business. We will soon go bankrupt, but Trump and the GOP will be fine.
---
No doubt Trump's affirmation of Jerusalem as the capital of Israel emboldens this kind of increased oppression.
---
meanwhile, in 2033 news, the FBI are starting to consider the possibility that Seth Rich was murdered