About rskmmxiv
Born Pocatello, ID
Raised Kelso, WA
Resided/Worked Portland OR, Tucson AZ and SLC UT
Began collecting disability in 1990 and resided Pocatello ID, Sioux Falls / Mitchell SD, Fullerton (near Grand Island / Lincoln) NE and Albuquerque / Hobbs / Tucumcari / Las Vegas NM, Kingsport/Johnson City TN, Mc Calla AL, and back to Kelso (present)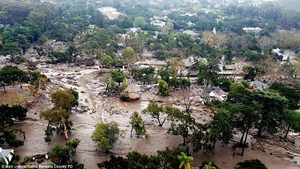 9 January 2018: Mudflows cause at least 20 deaths in Montecito, California
Each of us tend to think we see things as they are, that we are objective. But this is not the case. We see the world, not as it is, but as we are - or as we are conditioned to see it.
- Stephen. R. Covey
Recent Comments
is it Kurdistan, or Turdistan, the new u.s./zionland created "shithole"?
---
"With everything that is in play, perhaps even the Establishment faction that wants out of the EU..." Someone's got too many baby Brit devils...
---
If a dude in a hoody with a gun pulls me over in an unmarked 1990's whatever it is......I ain't stopping. Thugs
---
Some hit-and-miss, but mainly pretty interesting speculations re: 'Who is Julian Assange?' from RichPlanet TV....[Link]
---
Sorry for the top sane people