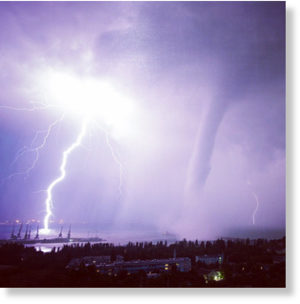 Large waterspout and lightning off Feodosia, Crimea peninsula, Russia. Sept 6th 2018.
Every one rushes elsewhere and into the future, because no one wants to face one's own inner self.
- Michel de Montaigne
Recent Comments
Putin has a point here. Europeans are not exactly the hard workers Americans and Chinese are. So, cheap workforce is what the bosses in the...
---
THE FUCKED UP DEMOCRATS will make more excuses for this evil woman from hell... Democrats have no ETHICS, MORALS or BRAINS.
---
More ignorance and deceit by the FUCKED UP DEMOCRATS.... Putting people in jeopardy by withholding needed water and trying to blame others.......
---
Ask the FUCKED UP DEMOCRATS about the wall !!!!!! They need these illegals or the votes....
---
Looks like the Idlib offensive is unavoidable.