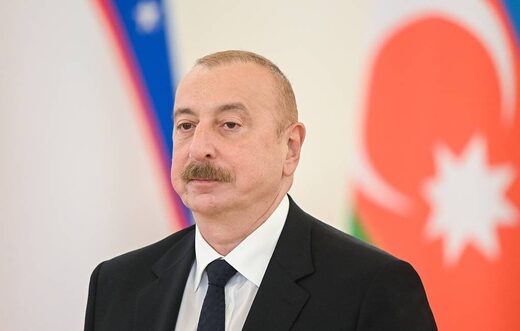 France encourages separatists and provides weapons to Armenia, setting the stage for a new war in the South Caucasus, Azerbaijani President Ilham Aliyev said in a welcoming address to participants at a conference titled "Decolonization: Empowerment and Development of Women."
"Apart from its former and current colonies, France is also destabilizing our region, the South Caucasus, by supporting separatist tendencies and separatists, providing weapons to Armenia, imposing a military policy, encouraging revanchist forces in Armenia and setting the stage for a new war in our region,"
Aliyev said in his address, which was read out by Azerbaijani Presidential Aide Hikmet Hajiyev.
According to Aliyev, France also seeks to take advantage of its permanent membership of the UN Security Council to conduct political intrigues in various regions, while Western organizations use Paris to put pressure on other countries.
The conference "Decolonization: Empowerment and Development of Women" is taking place as part of Azerbaijan's chairmanship of the Non-Aligned Movement. The movement brings together countries that have declared non-participation in military and political blocs and promote peaceful co-existence based on the principles of independence and equality as the basis of their foreign policy.
The movement includes 120 countries, while a number of nations, including Russia, and international organizations have observer status. Azerbaijan assumed the movement's 2019-2022 chairmanship following the 2019 summit of the Non-Aligned Movement in Baku. The country's chairmanship term was later extended for another year.